Your Simple Process To Approval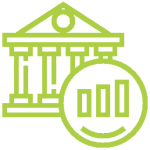 Apply Online Today
Our free online enquiry form is simple and will not affect your credit file or credit score rating.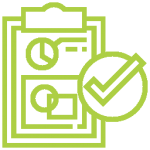 We Contact You
When your enquiry has been received we will contact you and discuss the finance options.
Approval & Funding
Application is assessed & if approved a formal letter of offer will be issued to proceed towards a speedy settlement.
QUALIFY TODAY FOR A PRIVATE MORTGAGE
Solving Your Short Term Finance Problems!
Apply for a private mortgage registered loan of between $50k and $5M, without the headaches & strict guidelines dealing with the banks
Private Loans Centre makes the application process really simple, getting you the private mortgage you need as quickly as possible.



Benefits of Private Mortgage Loans
1. Easier to Qualify
Private mortgage loans could be a great funding solution for short term property investors who are not able to qualify for a traditional mortgage because of less-than-perfect credit, debt exposure with their lender or for self-employed business owners who can't always provide proof of a steady income.
2. Great for Property Flipping
A private loan is great for property investors that plan on flipping, or renovate properties to resell.
These loans are great for 6 to 12 month time frames to allow enough time to complete the renovations and sell within a reasonable time period.
3. Short Approval Process
 If you have a finance proposal that you believe is eligible for a private loan, the approval process often takes just a couple of days from approval to settlement, as opposed to 30 to 45 days for a conventional bank loan.
If you have an investment opportunity you feel that you could improve it enough to increase its worth in a short period of time that would allow you to pay off the loan quickly, then getting a private loan is a practical option.
How Do I Start Application ?
It's very easy to start your application enquiry, just complete the online enquiry form and we will contact you to discuss how best to proceed with your proposal.
What Is A Pre-Approval?
Pre-Approval is a preliminary indication of your eligibility. It is the fastest and easiest way to determine if your business is eligible for funding.
Your pre-approval status is provided within just five minutes. This super-fast response time is made possible by the smart technology.
What Documents Do I need?
You will be required to provide  100 points ID, basic business information and personal asset details.
What Happens After The Application Process?
Once you have completed the pre-approval form and provided all necessary documents, your application will be assessed and processed in a timely manner. Once the application has been finally reviewed, the verification is completed and the loan offer contract is signed, the private loan will proceed to a prompt settlement.
If you have not found what you're looking for or not sure on
what private mortgage solution would benefit your situation –
Call Us : 02 95464918
Australia's Private Loan Solutions Centre
QUALIFY TODAY FOR A PRIVATE MORTGAGE
We Help Solve Your Short Term Finance Problems!
Private Loans Centre operates an online information service that seeks to introduce Australian businesses to potential private funders . Private Loans Centre does not provide any credit, financial products, or financial advice – either to individuals or businesses.